The wedding day being the one of the most important days in your life, you want to make sure you look good on your special day. Following all the norms and traditions in a wedding ceremony adds to the charm of the special day. Pictures and videos will be taken all day long, so you want to make sure you look as elegant and beautiful as you can. When you look back at the photos and videos, you can cherish these moments to the fullest. Most brides wear a wedding veil, which is one of the most important traditions to follow. Many people may wonder, why do brides wear veils? In this article we will dive into the reasons behind it and the etiquette followed when wearing a veil.

Why do brides wear a veil and where did the wedding veil traditions come from?
The traditions of wearing a veil traces its roots back to Rome where brides used to walk down the aisle with their faces covered by veil. This was done to protect her from any evil spirits who wanted to ruin her happiness. But different faiths have different reasons to wear veils, each signifying something unique. For many people, a veil signifies innocence and purity and as a symbol of being presented to her husband for the first time. This doesn't make wearing a veil mandatory, many brides have walked down the aisle without this tulle accessory. There was a brief period of time where the fashion of wearing a veil was ditched, but it came back in style after Queen Victoria's wedding.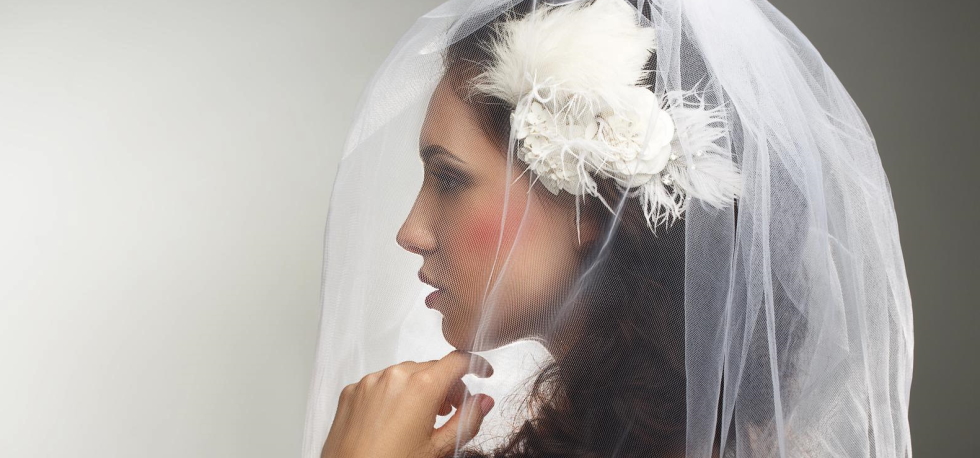 What are the wedding veil etiquettes followed?
Pick the right length: A wedding veil shouldn't be too short or too long and short and should be easy to flip over the bride's head. A mid-length veil is a good choice.
Pick the right fabric: Wedding veils are made out of many fabrics such as lace, silk, tulle, etc. Pick one that compliments your dress and is comfortable to wear.
Only the groom can lift the veil: Following the tradition where the bride is presented to the groom, only the groom is allowed to lift the veil, right before the first kiss.
You can skip a veil: If it's your second time getting married or you are pregnant, you can skip the veil as it signifies that it's not your first time being presented. If neither is the case for you and you simply don't want to wear a veil, you can instead go for accessories like a headgear or a long train at the back of your dress.