Many people dream of having a big fat wedding to celebrate one of the most special days in a person's life. While weddings are believed to be grand events, small weddings are common too. Intimate weddings are very trendy these days, especially due to the ongoing coronavirus pandemic. Having fewer guests is not only safe but also allows you to have a more wholesome experience. One of the main reasons why couples choose intimate small wedding ideas is because it is cost effective, eco friendly and provides a more personal experience. An intimate wedding is an opportunity to have a more interactive experience with your guests and really make them a part of the day. Planning a small budget-friendly wedding will not only save you money and stress, it will also allow you to socialize with your guests.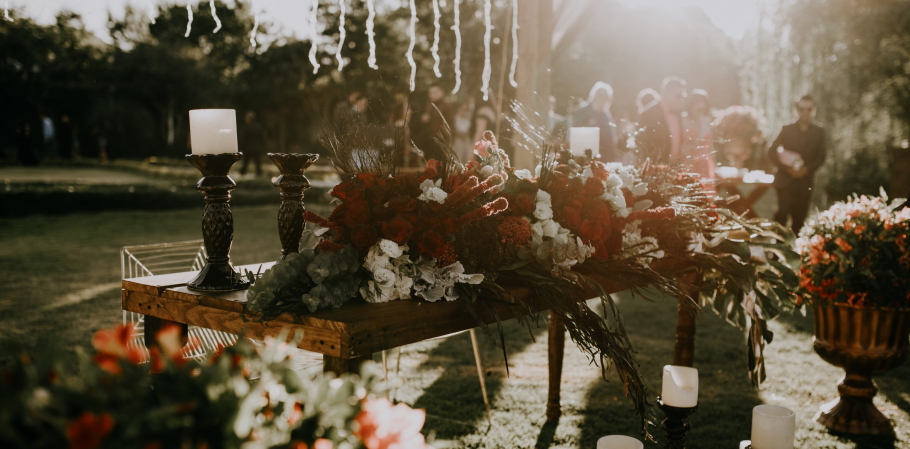 Here are some ways to plan a small wedding:
Decide your budget: This is the first thing to do for wedding planning. Sticking to your budget will help you plan the intimate wedding of your dreams. Both bride and groom must decide their spending limits and plan the rest of the aspects accordingly. You don't want to overspend and regret later.
Decide your venue: Once your budget is fixed, you can decide on the venue you want to get married in. Shortlist the venues that are in your budget and suit your preferences. Look for additions like in-house catering and decorators if you want to save the hassle.
Decide your guest list: Once your venue is fixed, get cracking on that guest list. Decide the number of guests according to the venue's seating capacity. Invite guests that are very important and close to you for an intimate wedding experience.
Decide your vendors: Vendors will make your life easy when it comes to hectic wedding planning. Select vendors for decorations and catering who can get the job done within your budget and give great results. Just because you're planning a small wedding doesn't mean you should compromise on the quality.